Our Story
As recent winners of the 2023 Top Workplaces Award & SIA's Largest Staffing Firms in the US Award, ARMStaffing is a leader in the healthcare staffing industry. We are devoted to helping RNs, LPNs and Allied Health Professionals find the right opportunities. ARMStaffing works with nationally ranked TOP notch healthcare, long term care and rehabilitation facilities!
ARMStaffing takes pride in our ability to exceed our nurse's expectations. We accomplish this through our total dedication to support while they're out on assignment, as well as always showing them a high level of loyalty. We also make it a point to develop and maintain close relationships, while ensuring clear communication, as well as proper placement based on the nurses abilities and needs.
Our goal is to offer unparalleled service from the nurse, through the facility, to the patient, and to maintain a top-notch experience for everyone's lives we touch throughout the entire process.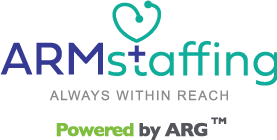 As a division of Allied Resources Group in Exton, our goal is to offer unparalleled service to our valued healthcare clients, regardless of facility size or location, and to maintain a top-notch workforce of qualified, dedicated medical professionals.
With headquarters in Exton, Pennsylvania, and offices in Allentown and Fairchance, Pennsylvania; Logan Township, New Jersey; Center City, Philadelphia; Valparaiso, Indiana and Houston, Texas; The Allied Resources Group is made up of four distinct and niche organizations that each provide strategic resources to the businesses serviced.
Approachable
We are always within ARMS reach – welcoming and open! We're here to help you 24/7.
Respectful
We value the time and trust that our nurses and hospitals give us – patients' lives are in our hands too.
Motivated
We have the GRIT to get things done right every time – to find the right job package for you!
Specialized
We're travel nurse experts and have been for over a decade. There's no one who knows the industry better than us.
#ARMSNurses
When you work with ARMS, you're not just a number, you become an important part of our team. We treat our nurses like family and we can't thank them enough for all they do.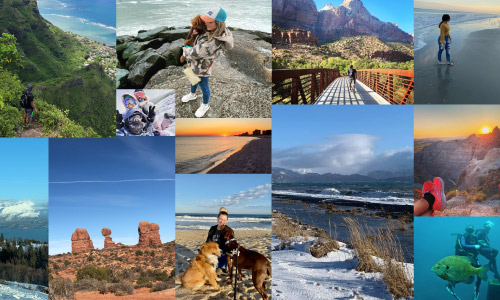 Reviews and Testimonials
Hear from our nurses!
The staff at ARMStaffing are so easy and friendly to work with. Great bunch of people!
My recruiter is very helpful. The relationship she builds is meaningful. She checks in regularly to make sure all is well and if there's anything she can do for me. My last company I only heard from my recruiter when it was time to look for another assignment or extend.
Brand new to this, currently on my first assignment. Will say my recruiter was and continues to be phenomenal in assisting me with literally EVERYTHING. Having an amazing experience on my first assignment and looking forward to doing this for the remainder of my career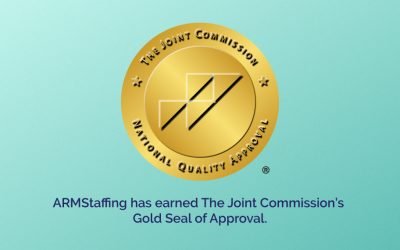 Allentown, PA October 7, 2021 – ARMStaffing has earned The Joint Commission's Gold Seal of Approval® for Health Care Staffing Services Certification by demonstrating continuous compliance with its performance standards. The Gold Seal is a symbol of quality that...