ARMStaffing App Available Now!
Access your LEAP account and all things related to your assignment on our new app being released for iPhone and Android.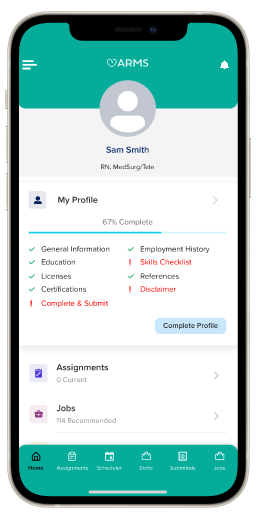 Do More Than Ever Before
The ARMS App is your new dashboard that stores all of your assignment information and documents right on your mobile device.

View Jobs Based on Your Preferences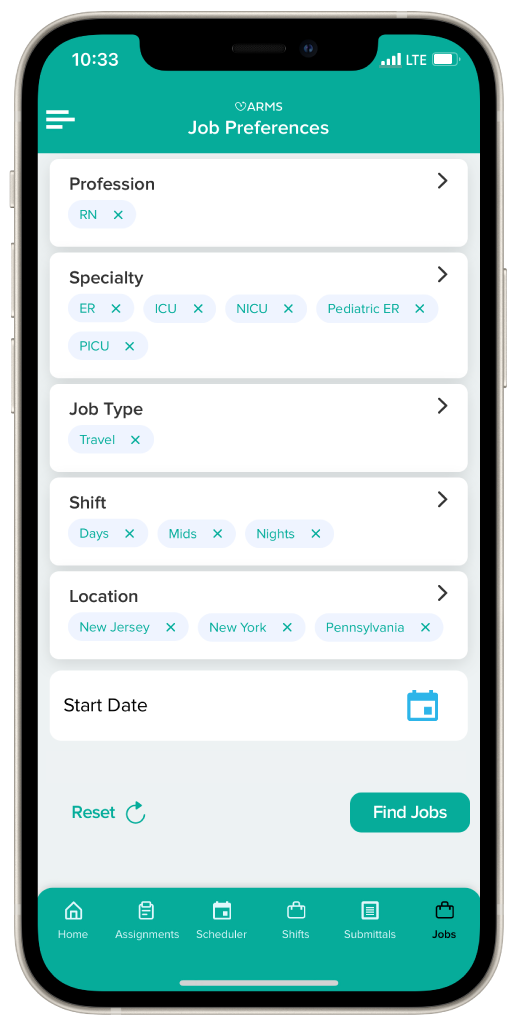 Manage Your Timesheets
If you're an active nurse with ARMStaffing, you can manage your timesheets in one place!
Use your camera to take photos of your timesheets and upload them directly to ARMS.  You can manage your timesheets for each facility you work at, and view recently uploaded items to verify you uploaded the correct photo.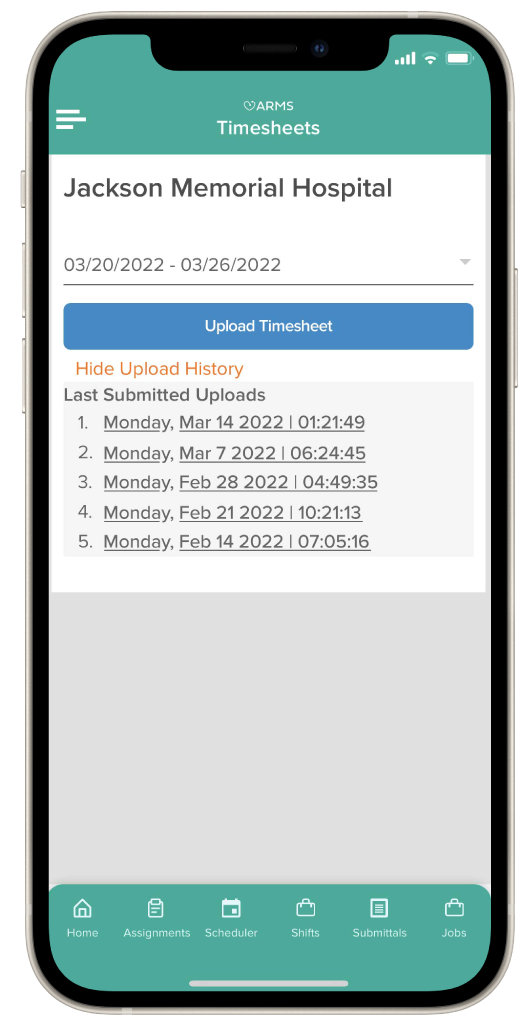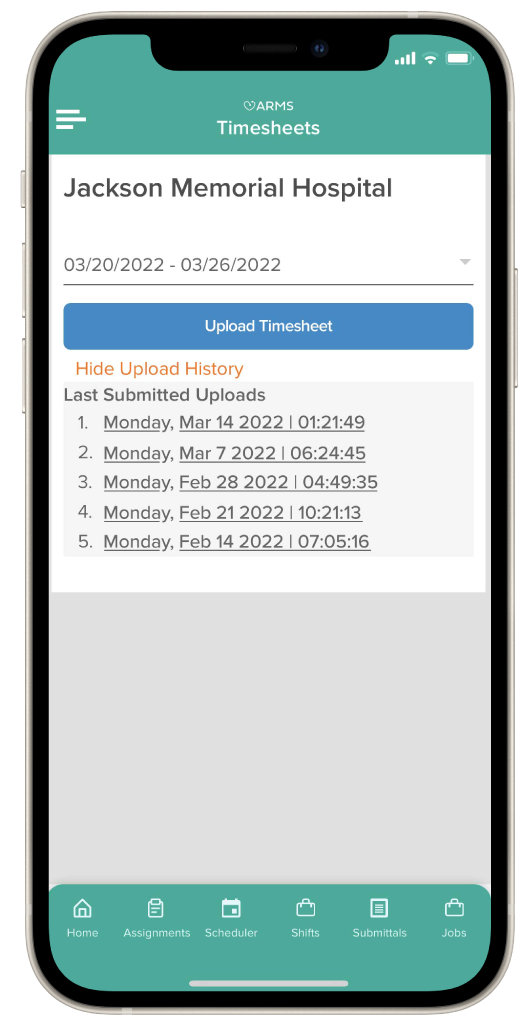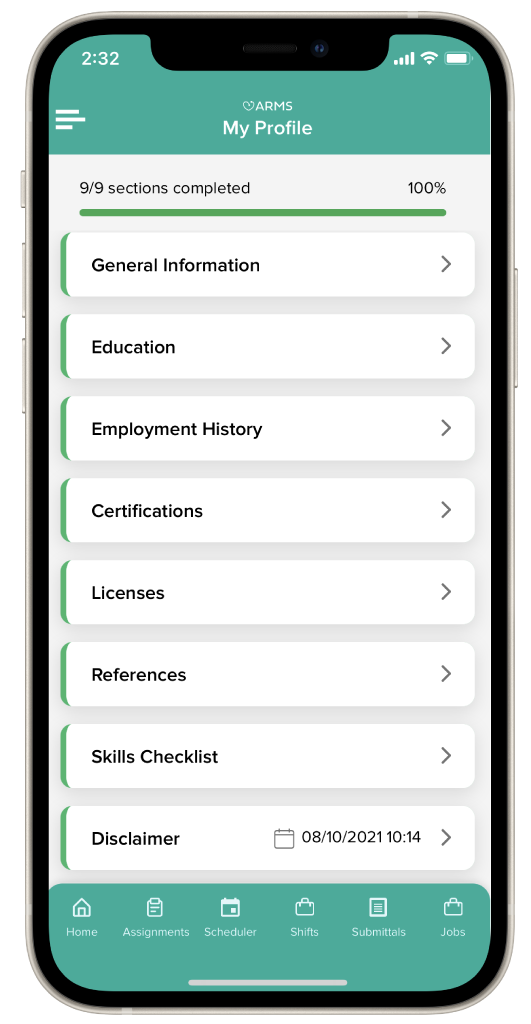 All in One Place
Manage your profile all in one place with our new mobile app!  Now you can easily ensure your profile is up to date by managing your:
Employment History

Certifications and Licenses

References

Referrals

Mobile Skills Checklist …and more!
With easy-to-use features like using your camera to upload docs, maintaining your profile has never been quicker.
Frequently Asked Questions
Can I log in with my LEAP account?
Yes! You will need to use your current LEAP credentials to log into the app and access your information. If you do not have a LEAP account, you can create one within the app by choosing "Create Account" on the homescreen. 
What happens when I apply for a position?
When you apply to a position within the app, your recruiter is notified and will reach out shortly to discuss additional assignment details. If you are new to ARMS and have not been in contact with a recruiter recently, you will be assigned a recruiter and they will reach out to you to as soon as possible!
How do I know if my timesheet was received?
Under timesheets you are able to view your past successful uploads for the previous weeks. If you're unable to view a recently submitted timesheet, please send in your timesheet via email to payroll@armstaffing.com.
Where can I refer a friend?
When logged into your LEAP profile, naviagte to the top left menu. Under "Quick Links" you will find "Refer a Friend." Your assigned recruiter will be notified when you refer someone to them. 
I'm having trouble logging in, who do I contact?
If you are having trouble logging into your LEAP portal on the app, please reach out to us at information@armstaffing.com or you can reach out to your recruiter. We will ensure you're using the correct login credentials and reset your password if needed. 
I'm experiencing issues with the app, who do I contact?
If you are experiencing issues with the app please contact us at information@armstaffing.com and describe the issues you are experiencing, along with screenshots if possible.