Start Your Travel Nurse Journey with ARMStaffing
📸 : ARMS Nurses
ARMstaffing places the most qualified medical professionals in the industry, including local and travel nurse contracts, temp-to-perm, per diem, and direct-hire personnel. As a leader in travel nurse staffing, we take pride in our ability to exceed our nurse's expectations.
Search Jobs
We're not like other recruitment agencies
Our values
Approachable
Our recruiters are here for you. We're with you every step of the way to answer any questions and guide you through the travel nurse process with ease.
Respectable
We respect your time and effort. We'll ensure to streamline the travel nurse process as much as possible. From the first phone call to credentialing, our team will work with you to make the process as painless as possible.
Motivated
Our number 1 priority is you. Our nurses are what motivate us every day to deliver our best. You deserve it.
Specialized
We'll match you with a specialized recruiter depending on your travel assignment needs to ensure you receive a contract that's perfect for you.
Learn More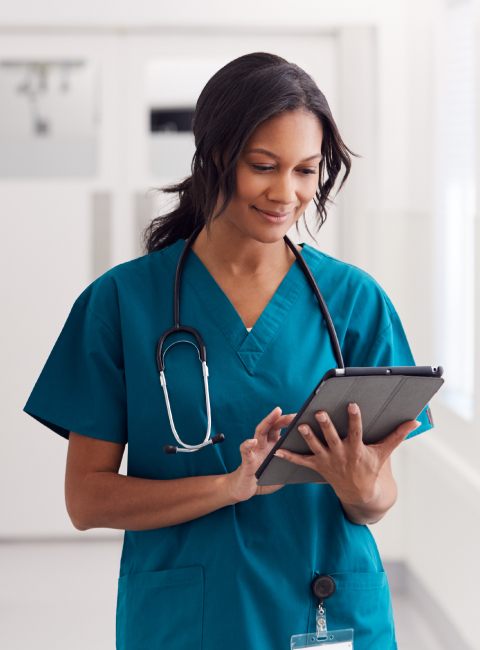 ARMStaffing App Available Now!
Access your LEAP account and all things related to your assignment on our new app being released for iPhone and Android.
Get the App!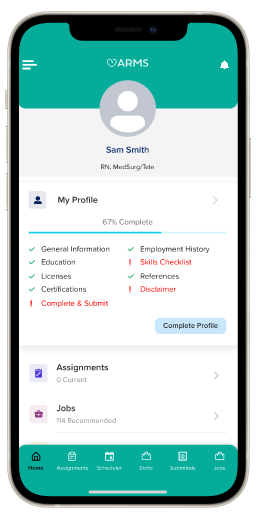 The support you need, when you need it
We're always within reach
✓   Local and Travel Assignments
✓   Contract or Per Diem
✓   24/7 On-Call Support
✓   Extensive Benefits Including Health Insurance
✓   Referral Bonuses and more!
Resources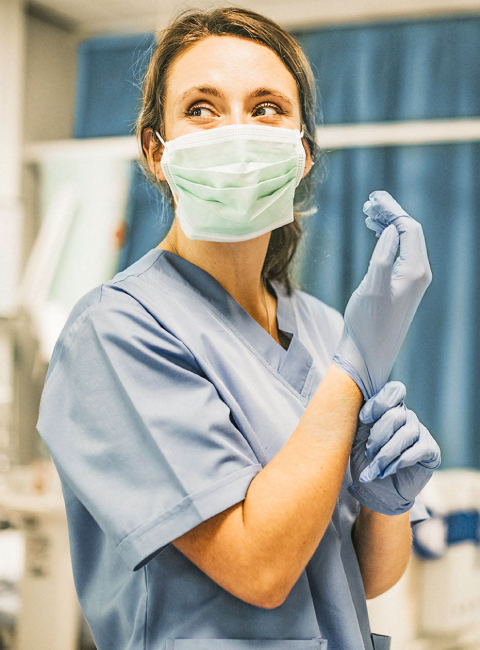 The staff at ARMStaffing are so easy and friendly to work with. Great bunch of people!
My recruiter is very helpful. The relationship she builds is meaningful. She checks in regularly to make sure all is well and if there's anything she can do for me. My last company I only heard from my recruiter when it was time to look for another assignment or extend.
Brand new to this, currently on my first assignment. Will say my recruiter was and continues to be phenomenal in assisting me with literally EVERYTHING. Having an amazing experience on my first assignment and looking forward to doing this for the remainder of my career
ARMS Blog
Check out the latest travel nurse news, tips, and more on our blog!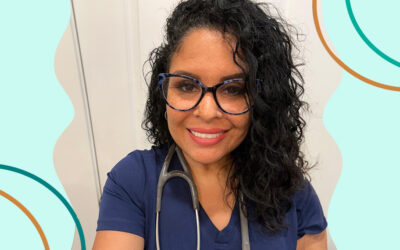 #ARMSNurse Story   Lisette, a MedSurg/Tele travel nurse, has been a valuable member of our staff...